Best Exercise For Beginners To Lose Weight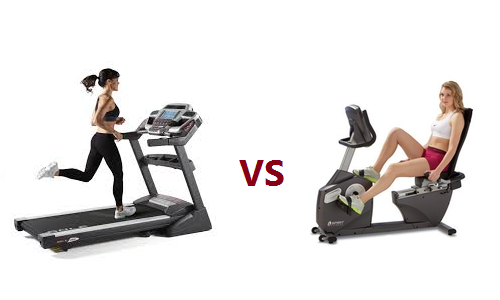 Hi Fellow Low Carbers!
I hope you're all having a magnificent sugar-free day and are enjoying your life in between your low-carb meals. I love when my readers ask me lots of questions on various topics from low-carb eating to relapse, to exercise. One common question I get is "What is the best exercise for beginners to lose weight?"
Now, I'm no guru. Not by a long shot. I'm just another bozo on the bus sharing my own experience and on my own low-carb, weight-loss journey. Today I want to talk to you about exercise. To a lot of people, "exercise" is either a scary or dirty word.  Yesterday, I got a question from one of my readers on that topic that I'd like to share with you.
DEAR SHALISHA:
I'm new to the low-carb lifestyle, I'm 100 pounds overweight, and my doctor said in addition to eating a low carb lifestyle, I need to incorporate exercise into my life. I joined a gym, but I never go because I don't know how to use the equipment, don't know what exercises to do, and I have so much weight to lose, it seems like I'm never going to lose the weight. So I end up just sitting at home watching television. What is the best exercise for beginners to lose weight that's not too complicated? – Feeling Unmotivated
DEAR FEELING UNMOTIVATED:
Thanks for reaching out to me. What I'm hearing from you is lack of motivation and discouragement. It's very easy to get discouraged when you know you have a lot of weight to lose. It's also discouraging when you don't know how to exercise, or what gym equipment to use.  So let's address each part of your dilemma.
Dilemma #1 – Having A Lot of Weight to Lose
When you're 100 pounds overweight, like I was, the idea of ever getting to goal weight can seem daunting. The good news is that you're following a low carb eating plan.  When you follow a low carb eating plan, you don't have to worry about losing the weight because it comes off  – very fast.
Dilemma #2 – Which Gym Equipment to Use
OPTION #1 – TREADMILL WITH TV SCREEN
As a beginner, you don't need to know how to use all of the gym equipment. The only equipment I would recommend you use right now is the treadmill or the recumbent bike to get your feet wet.  The treadmill is super easy to use and is perfect for people who are extremely overweight because they can control the pace at which they walk. I started out at 2.0 speed and a low incline of 1.0.
More importantly, today's gyms have treadmills with tv screens.  So you can exercise while watching your favorite shows!
HOW TO USE A TREADMILL FOR BEGINNERS – WATCH THIS 2 MIN VIDEO
OPTION #2 – RECUMBENT BIKE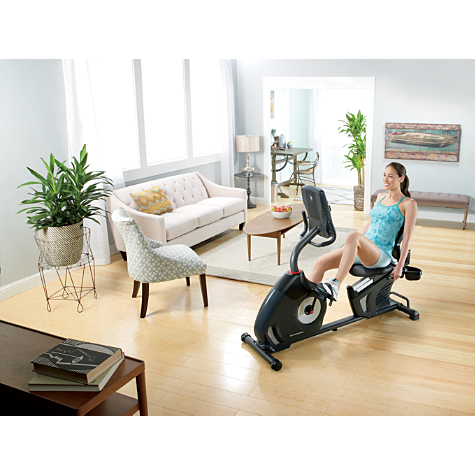 If you're having trouble walking even slowly because it's too much pressure on your knees, you can use a recumbent bike or stationary bike. A recumbent bike has the benefit of being able to sit comfortably and ride while reading your favorite magazine or watching your favorite show! Again, start at the lowest speed that feels right for you and the lowest resistance.  As you increase your stamina, increase your speed and your resistance.
WATCH THIS 2 MINUTE VIDEO ON HOW TO USE A STATIONARY BIKE
Make Sure You Wear the Right Gear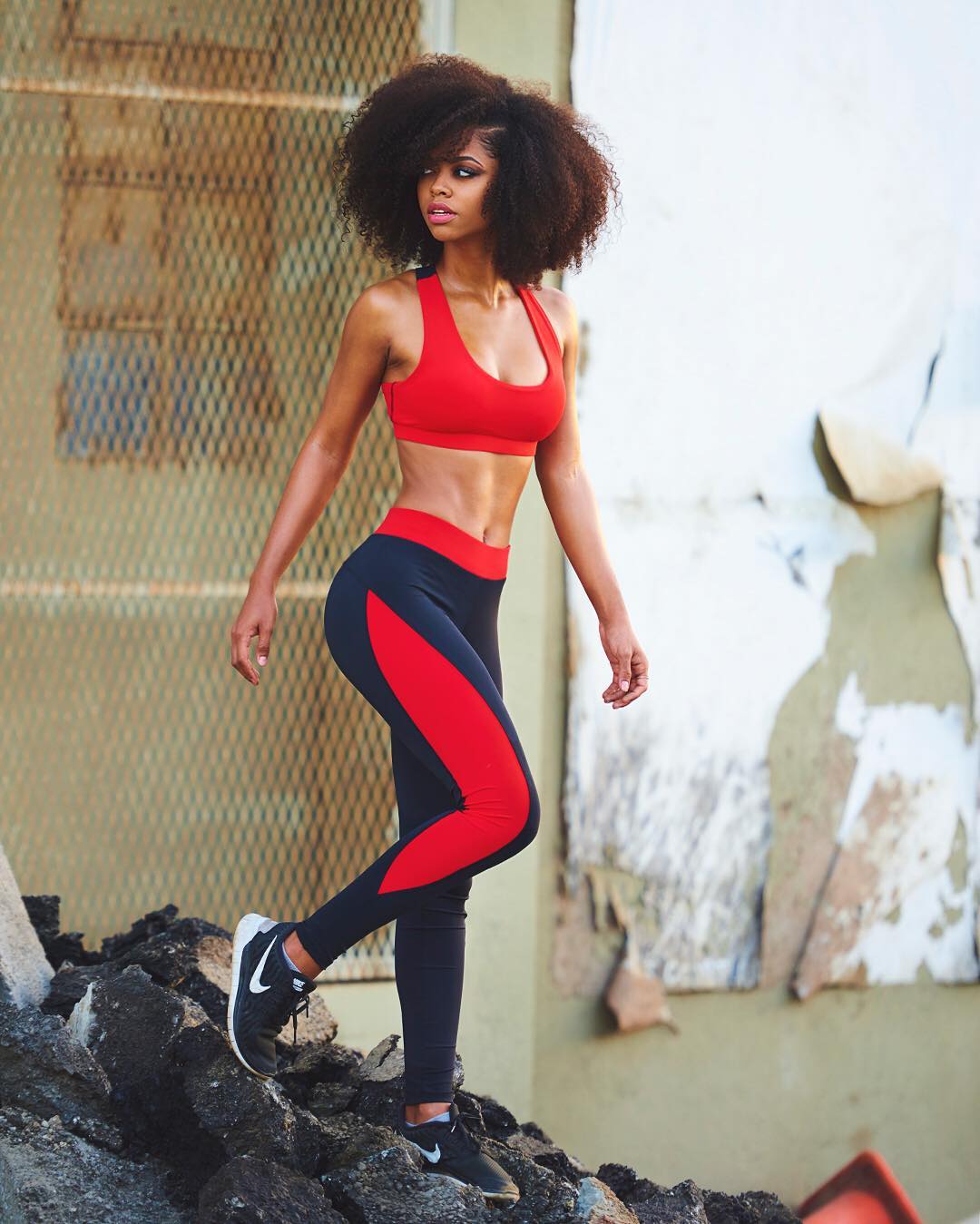 Non-motivation sometimes comes from something as simple as not having the right exercise gear – from the right sneakers to the right gym clothes (and a lock for your gym locker).  You need to know the best sneakers to wear for walking and exercise.  Wearing the right sneakers helps you with balance, prevents injury, keeps you from getting corns and bunions, and makes your exercise experience fun.
The Right Walking Shoes Are a Must
Although this article is about the best exercise for beginners, before you exercise, it's super important that you wear the right shoes. So in my next post, I wrote a review on a pair of sneakers that I think would really help you, especially if you have wide feet and/or have a lot of weight to lose.
The article is called The New Balance Women's WW877 Walking Shoe Review For Overweight Walkers With Extra Wide Feet.  So before you go out and buy a pair of sneakers to do your walking exercise, please read that article. It will help you a lot in your purchase decision and will help you avoid injury.  
I hope this article was helpful. Feel free to leave your comments and recommendations below!
Warmest,
Shalisha