New Balance Women's WW877 Walking Shoe Review For Overweight Walkers With Extra Wide Feet
Product: New Balance Women's WW877 Walking Shoe
Style:Rubber Outsole, Suede/Mesh Upper
Color: Silver
Price: $67.03 – $89.95
Cheapest Place to Buy: Amazon.com
Amazon Return Policy: Easy 30 days
Amazon Overall Rating: 4.5 out of 5
My Overall Rating: 5 out of 5
New Balance Women's WW877 Walking Shoe Product Overview
The New Balance Women's WW877 Walking Shoe is designed for women who have extra wide feet and/or women who are very overweight and need a well-supported shoe to help with balance and control of their feet while walking and exercising. This sneaker has a specially designed sole that cushions and absorbs heavy impact.
FEATURES & BENEFITS
Abzorb Feature – New Balance doesn't just focus on style. They focus on comfort and prevention of injuries. When shoes don't have the proper shock absorbency, the results can end up in heel, ankle and/or back pain.
That's why the New Balance Women's WW877 Shoe is made with Abzorb cushioning, a foam-based polymer that works by reducing the shock that's transferred through the shoe up through the leg due to heavy impact. The Abzorb feature makes this shoe perfect for very overweight women with wide feet.
Walking Strike Path® Technology – provides extra stability for your feet through your natural gait cycle. Feel confident on long walks without the clunkiness you'd normally get in a well-cushioned shoe.

Great Arch Support and Orthotic Support – If you have torn ankle ligament and tendons and have been prescribed orthotics, chances are you're going to have to spend a lot of money on shoes for the orthotics to fit in, or you'll end up buying mens' shoes.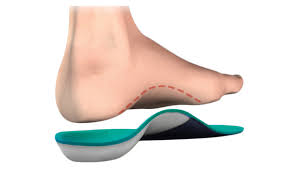 But the New Balance Women's WW877 Walking Shoe is designed with enough room for easy placement of orthotics without having to order a bigger size.
Wide Toe Box – The New Balance Women's WW877 Walking Shoe has a wide toe box so your toes don't feel cramped.
Moderately Priced – Lots of specialty shoes can start at over $100. But you can buy these New Balance Women's WW877 Walking Shoes from $67 to $89.95.
Made To Fit – New Balance shoes are made to fit. So you don't need to go through the painful period of breaking them in or suffering from the back of your heels bleeding, cramped feet, bunions and corns growing and walking around in pain all day.
Lightweight – Although the shoe looks clunky, it's lightweight and very comfortable.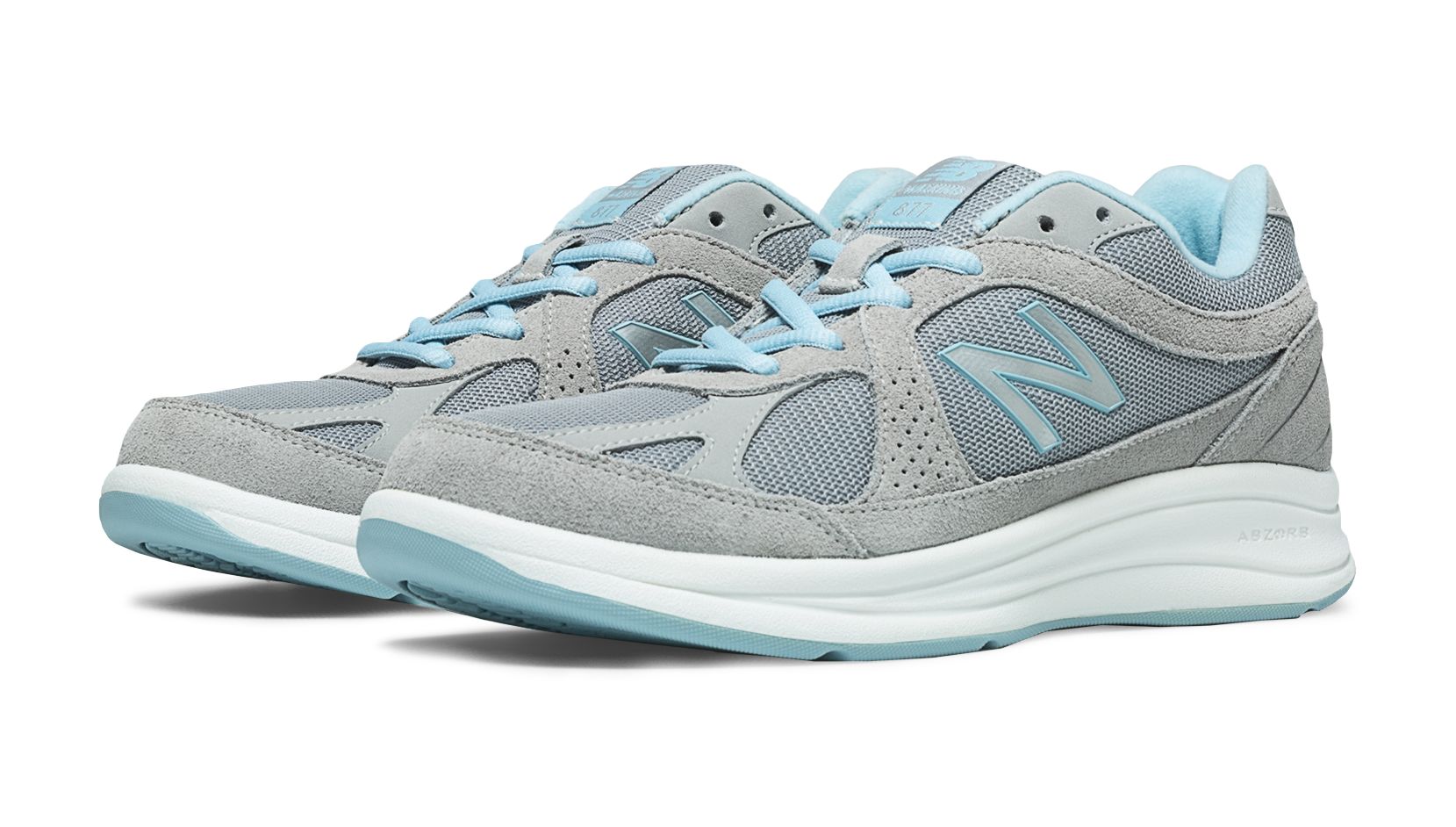 As soon as you put your shoe on, your heel should fit snugly with no slipping. The midfoot of the shoe under your arch and over the top of your foot should be comfortably snug, not tight. In the toe box area, there should be enough wiggle room for your toes.
Comes in Lots of Sizes and Widths: You're not stuck with standard "wide" and "extra wide". This shoe gives you plenty of choices. Below is the chart size for the New Balance Women's WW877 Walking Shoe. And underneath the chart, I'll walk you through the process of picking your correct size.
Approved By Medicare: That means you may be eligible for reimbursement! (HCPCS code = A5500)
Made in The U.S.A. – That means you're helping to keep jobs in this country, supporting our workers and contributing to the growth of our economy!
New Balance Women's WW877 Walking Shoe Chart
| 4-A | 2A | B | D | 2E | 4E |
| --- | --- | --- | --- | --- | --- |
| X-Narrow | Narrow | Standard | Wide | X-Wide | XX-Wide |
How To Pick Your Correct Shoe Size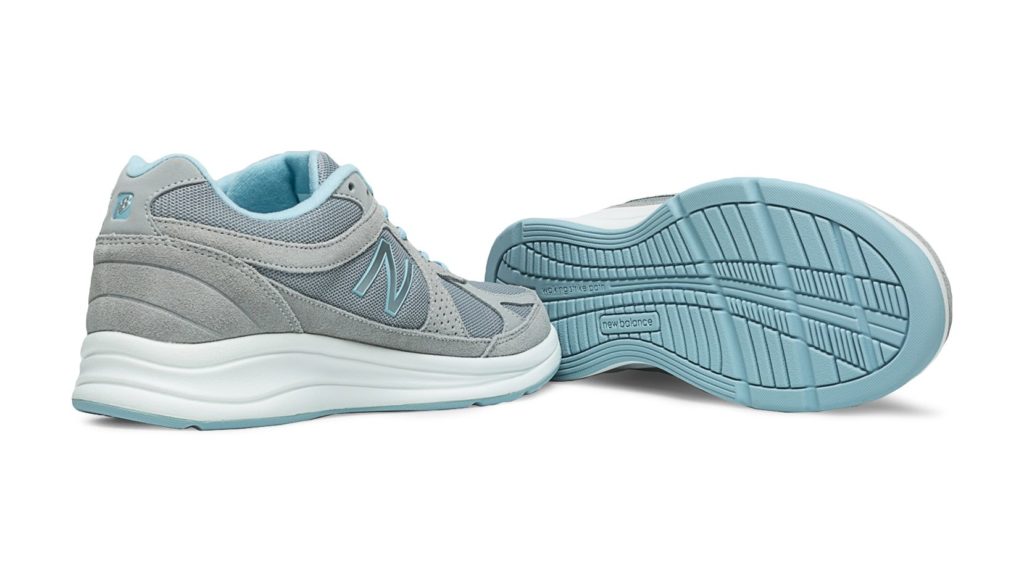 When ordering New Balance shoes, please order your normal athletic shoe size. If the majority of shoes you own fit adequately, consider ordering a standard women's width (B). If your shoes tend to feel overly spacious in width, consider selecting a narrower width (2A or 4A).
If your shoes tend to feel noticeably narrow or snug, consider selecting a wider width (D, 2E, or 4E).
What If You're Between Sizes?
If your feet are "between" sizes and you're not sure which size to pick, pick the larger size. You can always adjust for a better fit by adding socks or insoles. Also, remember, your feet tend to swell up during the day. So a good idea would be to try on sneakers or shoes later in the day, when your feet are biggest.
Also, remember that New Balance sneakers are made to fit directly out of the box and don't need to be broken in.
A Couple of Tips:
Tip #1 – It's always a good idea to get your feet measured yearly as people tend to buy shoes that are too small, rather than shoes that are too large. Some clues that you've bought shoes that are too small or narrow for your feet? You'll have noticeable cramping, or your feet will fall asleep while running or post run.
You'll also suffer from painful corns, blisters and calluses on or between your toes.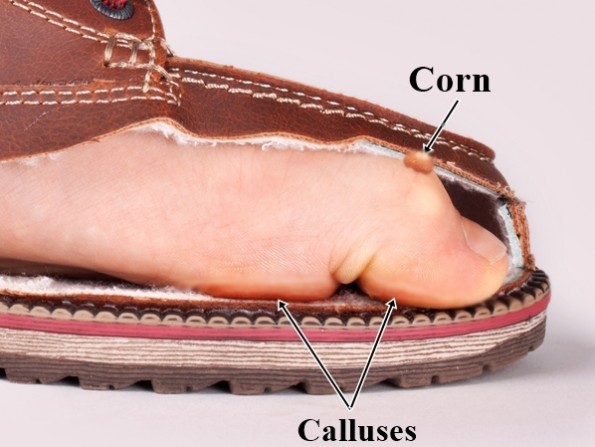 Tip #2 – If your new shoes feel tight, remember that your feet usually get larger as you age. Feet often enlarge by half a size after pregnancy too. Lastly, your left foot and right foot may be different in feet and width by as much as a full size. Always measure shoes for both feet, and always buy shoes to fit the larger foot.
I hope my New Balance Women's WW877 Walking Shoe review has helped you make a decision to buy these sneakers. I'd love to hear your feedback on your purchase, and if my review was helpful to you, please leave your comments below.
Warmest,
Shalisha