Low Carb Breakfasts – Are You Getting Bored?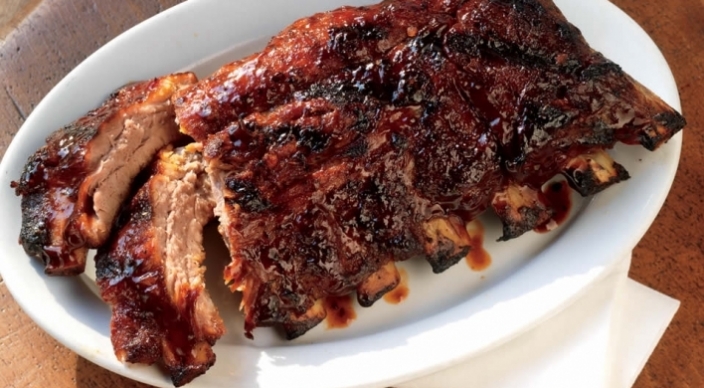 If you're a low carber like me, sometimes you'll fall into a rut when it comes to breakfast. After all, most people think of low carb breakfasts in a traditional way – eggs, bacon, cheese, sausage, etc. But when eating low carb, you get to think outside the box. In fact, you have to think outside the box. Breakfast doesn't have to be boring. Toss the usual egg omelet, and go for the unconventional.
How About BBQ Ribs For Breakfast?
In fact, the more you think outside the box, the more fun and variety you'll have when it comes to your low carb breakfasts. For instance, I had bbq beef short ribs for breakfast the other day. Yep! I've even had corned beef brisket for breakfast, both of which were made in my Power Pressure Cooker XL. First, I'll give you the recipe for my short ribs, then I'll give you my low carb menu I had for that day and some alternative breakfast ideas.
I'll also provide you with a very short video on how to use your power pressure xl to cook short ribs. The ingredients won't be the same as below, but they'll taste just as amazing.
BBQ Beef Short Ribs
3 lbs beef short ribs (or pork)
Grill Mates Montreal Steak Seasoning
Fresh chopped garlic from the jar
Kosher Salt
Black Pepper
Onion Powder
¼ Cup Waldens Sugar Free BBQ Sauce
1 cup Beef Broth
3 cups water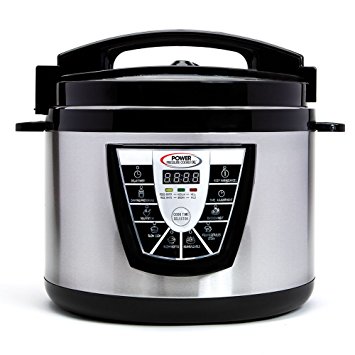 Season your meat. Put it in the Power Pressure Cooker XL. Set it for meat (I like mine well done, so I set it for 1 hour). After your ribs are done, put them in a pan and put your bbq sauce on them. Set them under the broiler for about 10-15 minutes. I actually wrote an in-depth Power Pressure Cooker XL 10 Quart review. Please read it. It's a fantastic kitchen appliance – especially for low carbers with big families!
POWER PRESSURE COOKER XL 2 MINUTE VIDEO – COOKING RIBS
Your ribs are now fall-off-the-bone goodness! So what was my low carb meal for that day?
Breakfast
4 oz beef short ribs
1 Orange
Lunch
4 oz rosemary rotisserie chicken (cooked in pressure cooker of course)
1 Cup Cabbage, Onion and Carrots
1 Cup Salad (raw spinach, tomato, cucumber)
1 Tbl Olive Oil
Dinner
4 oz Corned Beef Brisket (Cooked in my pressure cooker)
2 Cups Salad (raw spinach, grape tomatoes, cucumbers)
1 Cup Cooked Green Beans
3 Tbl Dressing or Olive Oil
Alternative Low Carb Breakfasts
Canned Sardines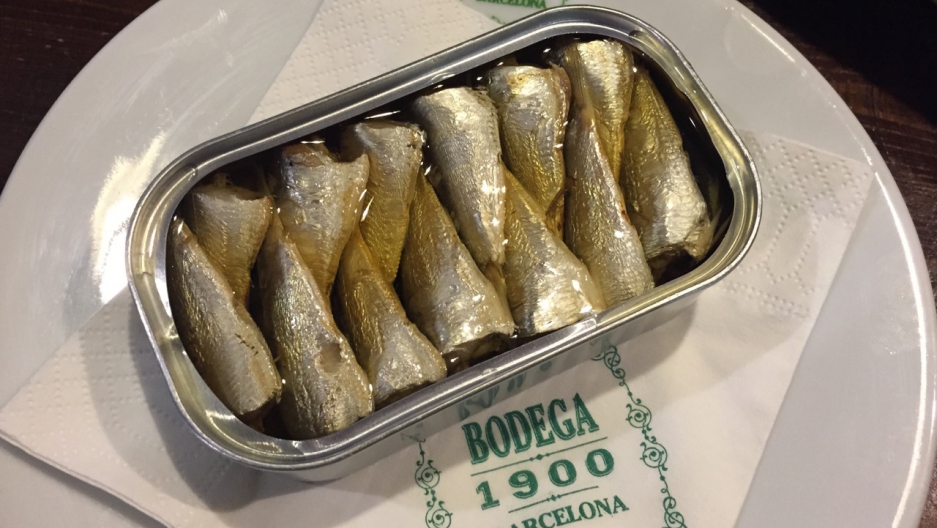 If you're sick of eating eggs for breakfast, have I got some alternative low carb breakfasts for you. One of my favorite breakfast meals is canned sardines in oil. I measure out 4 oz of canned sardines. Then I use Dijon Mustard – the original flavor – to put on top of my sardines. It's very simple and delicious.
Canned Mackerel

This may sound disgusting to some of you, but canned mackerel rocks! Mackerel is a very meaty, fishy tasting fish. I love it. I usually eat it with cracked red pepper and olive oil in the morning. But at lunch time, I pour some Hunt's Tomato Sauce over it, salt, pepper and garlic. Yummy.
Hebrew National Hot Dogs with Sauerkraut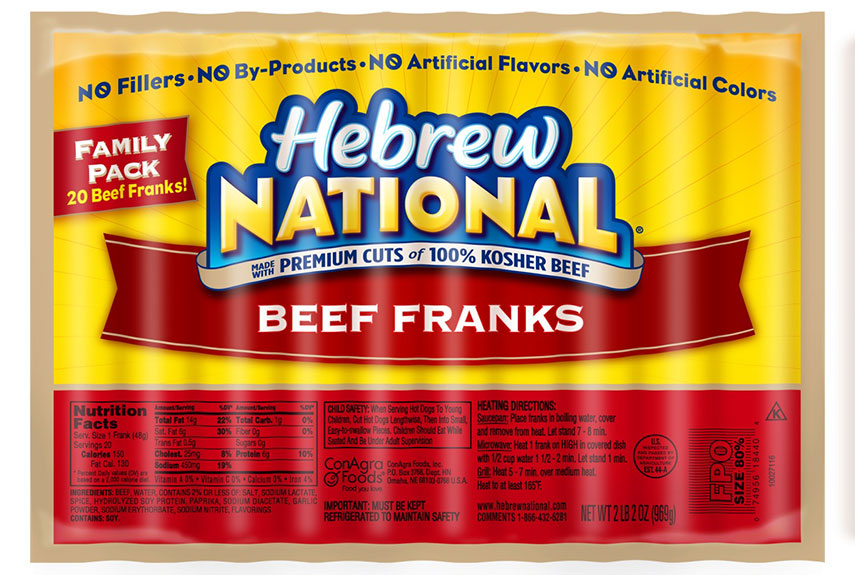 Hebrew National Hot Dogs are my favorite when it comes to hot dogs. I eat these regularly for breakfast. What's important to remember is to use deli mustard on these dogs. Dijon mustard on these dogs takes away from the unique beef flavor of this brand of hot dog. Only deli mustard will do! You can have hot sauerkraut with them in the morning – or at lunch of you choose. As a stand-alone dish or with sauerkraut, Hebrew National Hot Dogs make the perfect low carb breakfast.
Beef, Pork & Veal Meatballs in Tomato Sauce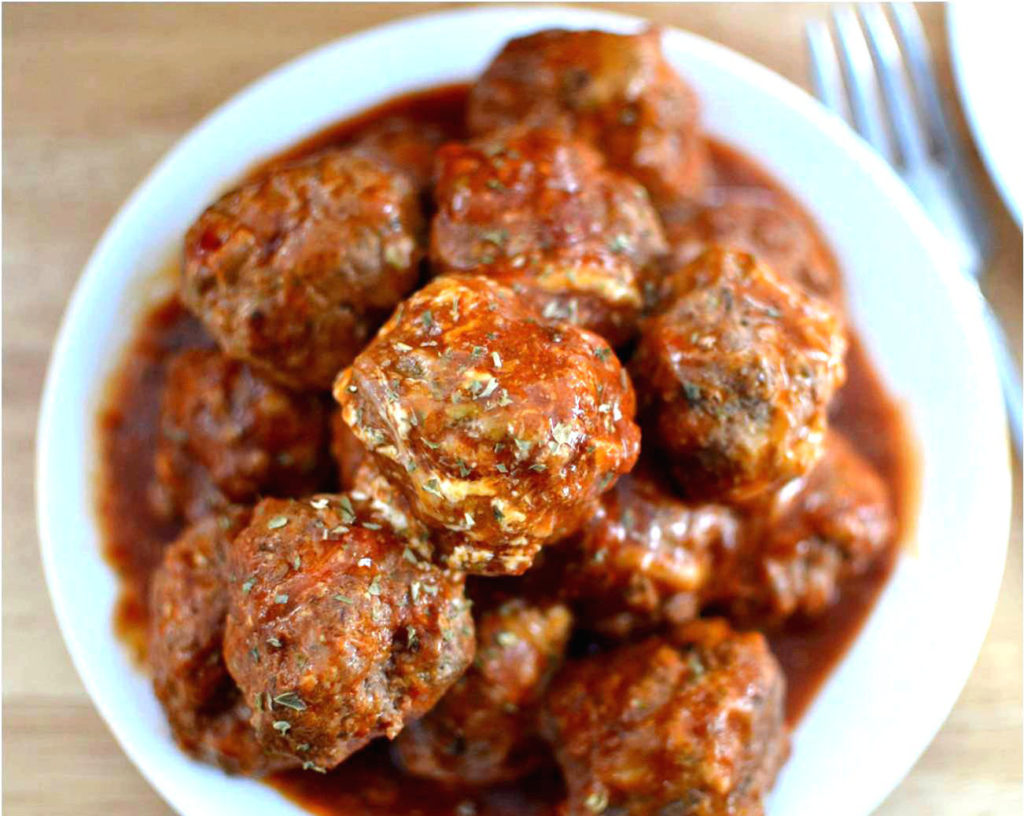 I make my own meatballs from fresh ground beef, pork and veal. I season them with garlic powder, oregano, kosher salt, black pepper. I roll them up 3-inch balls and then sautee them in oil until brown. Then I thoroughly cook them in homemade tomato sauce.
For the tomato sauce, I use:
1 small can of Hunt's Tomato Paste
1.5 cans water
4 cloves fresh garlic
1/2 fresh onion
Garlic powder
Oregano
Kosher salt
Black pepper
Olive oil
Butter
I let the meatballs simmer until cooked through. Then I weigh out my 4 oz portion. Of course, you don't have to weigh and measure if you choose not to. It really doesn't matter as long as you enjoy eating this delicious dish.
And these are just a few of my low carb meals, specifically breakfasts, you can eat when you get bored eating eggs. What's your favorite low carb breakfast?
Feel free to leave your comments below. I love hearing from my readers!
Shalisha