Pesto Zucchini Noodles With Sauteed Shrimp
Hi Fellow Low Carbers,
Do you like shrimp? How about pesto? Pesto adds a delicate brininess to pasta. But instead of pasta, we're going to be using zucchini noodles and combining it with shrimp. Yummy. This recipe is from the Veggie Bullet Cookbook.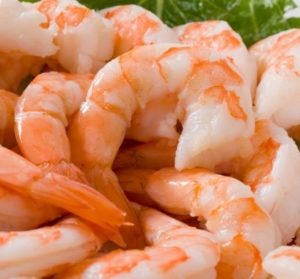 INGREDIENTS
2 zucchini, spiralized
1 lb shrimp, cleaned and deveined with tails left on
2 Tbsp. olive or sunflower seed oil, divided
Salt and Pepper to taste
1/2 cup pesto sauce
DIRECTIONS
Spiralize zucchini and set aside. Add oil to a large skillet over medium heat. Add shrimp and stir until firm and opaque on each side, about 2-4 minutes depending on size. Transfer shrimp to a separate dish and add more oil to the pan if needed.
Add zucchini noodles and pesto, sauteeing until al dente, about 4 minutes. Remove from heat, add shrimp, and toss to fully mix. Enjoy!
As always, I'd love to hear your feedback on recipes and anything else I post to my blog. Have you tried this dish yet? Please let me know how you liked it.